USB Ports Not Working in Windows 10. Here is how to fix it!
3-5 minutes
________________________________________
Many people after their upgrade to Windows 10 have been having issues with USB ports either not working well or not working completely. Devices that are showing issues connecting to USB might be mice, keyboards, memory sticks, printers and many others. There are number of things we can try to rectify this problem so let's dig in, the first 2 Techniques are just to eliminate the odd chance it is a actual hardware issue.
Here our 5 things to attempt before you get an expert to take a gander at it or get another PC. Keep in mind never use sites that attempt to get you to download a symptomatic instrument! These are Malware and ransomware.
Technique 1: Make sure the gadgets itself isn't broken.
There is real chance that the gadget itself could be broken, something could have broken during the upgrade, even though this is very unlikely we have to rule this out first. So unplug the device and plug it back in, if nothing happens, try plugging it into another computer (if available) to see if the device is recognized by it. If nothing happens, there is a good chance it is broken. If it is working now we go back to the computer to find out why the USB ports are not working.
Technique 2: Make sure your computer is plugged in correct to a good reliable power source.
USB ports demand a certain level of voltage and amps so if your power supply is not delivering or your battery is faulty, this could be a factor for the USB port malfunction.
Technique 3: Check the USB ports in the Control Panel
Windows has a power saving feature that will power down USB ports when they are not being utilized. This is a great feature but it unfortunately does cause issues from time to time. To disable this feature:
1) Open Device Manager (type "Device Manager" in the Windows search field)

2) Expand the Universal Serial Bus controllers branch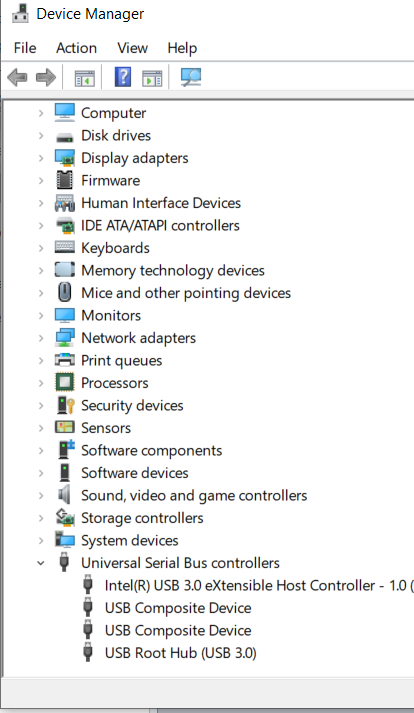 3) Double-click the first USB Root Hub gadget in the rundown (in the event that you see only one USB Root Hub device, that is fine depending on your computer)
4) Click the Power Management tab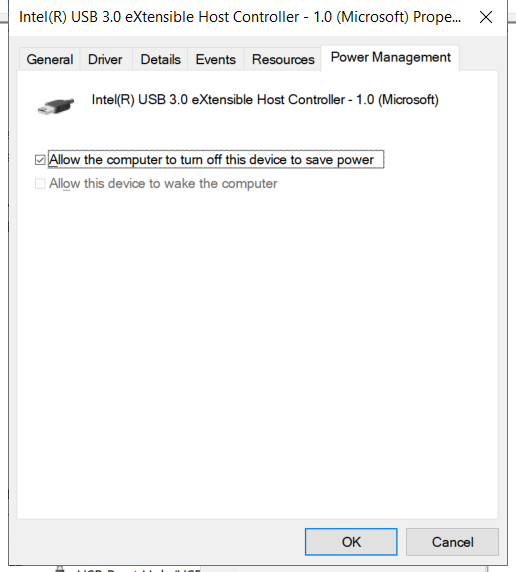 5) Un-check the "Allow the computer to turn off this device to save power" checkbox, and click OK.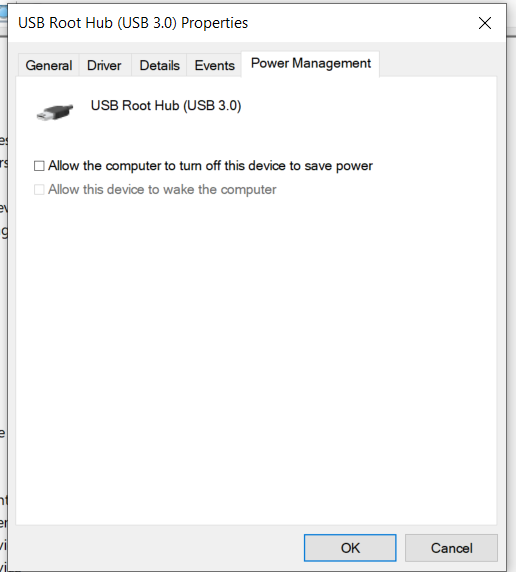 6) Repeat stages 3-5 for each USB Root Hub gadget in your rundown of Universal Serial Bus controllers
After doing these steps if the USB ports are still not working, I recommend contacting Microsoft support, Windows 10 is supported as part of your purchase, so give them a call.
Always remember NEVER install any so called help software from driver sites, they are ransomware.